Colorful Jewelry
Very Personal Accessories.
Colorful jewelry is a great way to feel special in your skin and communicate your uniqueness better. Artistic clothing accessories can be beautiful unique items from the smallest detail you reach for. That is why I am so fascinated by designing these little things.
Currently, I am making efforts to develop three brands:
OBJET d'ART
Unique, hand-painted with miniature, personal amulets & talismans.
Objet d'Art are hand-painted or carved ornaments. I create my own designs and models to the customer's request. Such jewelry is a great gift idea for a loved one. Especially to honor an important occasion. I make cabochons and beads myself, and then decorate them with plant and animal-inspired motifs. On request, I can also paint a different theme e.g. landscape, plane or boat.
Personal talisman, which is simply YOUR and fits perfectly with the personality. I like to make pendants or brooches of wood, keeping their beautiful and unique structure. Sometimes also with natural elements, such as various types of cracks, wooden gangrene, or bark. Such special decorations are properly preserved so that they can be beautiful for a long time. I am also happy to paint ceramic and stone cabochons as well as shells and spherical wooden beads. Every little thing that comes out of my hand is hand-made and unique. My works are original miniature paintings, not computer print or decoupage decoration.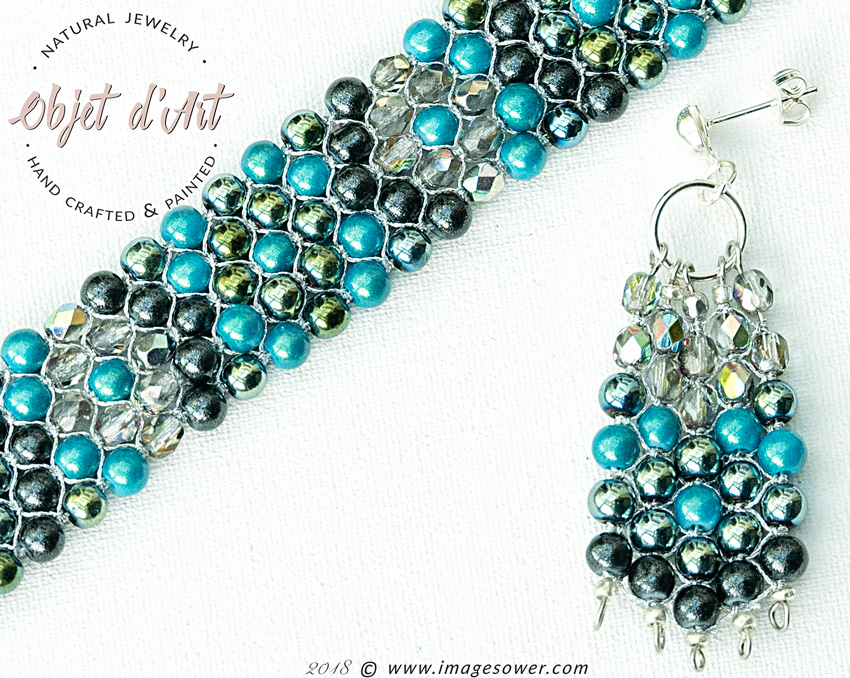 wOczkuSroczki
It is a brand of art & fashion jewelry. Maintained in the spirit of eco and slow fashion.
I strongly believe that thinking about nature, nature and our planet starts with little things. Therefore, there was a need to create a special space for interesting and pretty, very personal decorations. I design wOczkuSroczyki jewelry with the use of natural, biodegradable, and recyclable materials. I also explain in detail how to deal with ecological jewelry. How to care for it and how to dispose of it.
wOczkuSroczki is a slowly growing collection in which everyone will find something for themselves. Boho style is close to my heart, what influents designs. Individual models are manufactured in a small craftsman's workshop upon the customer's request. The high quality of products and their affordable price are very important. I invite you to familiarize yourself with the brand and its ideology. Detailed information You can find on the brand's dedicated website.
SHIBUI
Under the SHIBUI brand, I create artistic wedding jewelry in the spirit of slow fashion.
Wedding jewelry is not only a unique type of ornament. It creates an unlimited field to free your imagination and allow yourself a large hint of design madness. Very elegant, romantic, feminine. I make every effort to ensure that it is really high-quality jewelry, which will be just as beautiful after many years.
SHIBUI is an artisan bohemian jewelry, that is gradually expanding its collection. Many of the models are made of natural materials. These are bracelets, necklaces, and earrings, as well as all kinds of hair ornaments, fascinators, and headbands. I manufacture individual models in a small craft workshop, upon the customer's request. The high quality of products and their affordable price are very important.